Online Application for Renewal of Vehicle Licence
What is the Benefit of Using Online Application for Renewal of Vehicle Licence?
With the use of an 'iAM Smart+' account with digital signing function or a valid digital certificate to apply for the renewal of vehicle licence online, you can fill in and submit applications with mobile phones or personal computers at any time and from anywhere without the need to wait at counters. This online service provides a faster and more convenient application channel.
What Do I Need for Online Application?
An 'iAM Smart+' account with digital signing function (see the image below) or a valid personal or organisational digital certificate issued by recognised Certification Authorities for authentication, e.g. Hongkong Post (see the images below).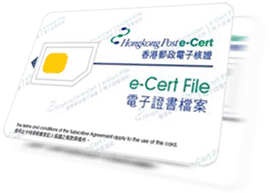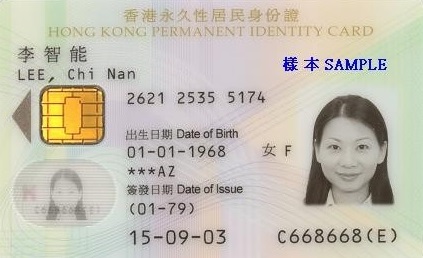 Image files of the following documents (Note: The images should be in JPEG or PDF format [JPEG file size must not exceed 5MB and PDF file size must not exceed 1MB.].)
A credit card (Visa, MasterCard, JCB or China UnionPay), FPS or a PPS account number and Internet password for payment.
Note 1: Visa, MasterCard and JCB offer additional security programs to give their cardholders extra protection when they make online payments. You must register in advance with Verified by Visa (VbV), MasterCard® SecureCodeTM or J/SecureTM.
Note 2: PPS does not support payment via browsers of mobile devices (including mobile phones and tablets) at the moment. If you wish to pay by PPS, please change to use desktop computer.
A printer to print out a hard copy of the acknowledgement page, or a storage device to save your application details. (Note: If you do not have both, please remember to write down the application reference number.)
More on GovHK online payment services
More on system requirements for GovHK online services
How Much Should I Pay for the Renewal Fee?
The vehicle licence fee varies depending on the type of vehicle and its cylinder capacity.
The fee can be paid either annually or quarterly.
If you apply to renew a licence after it has expired, you will need to pay the full fee plus an additional charge of 0.33% of that fee for each day after the expiry date.
Table of vehicle licence fees
Can I make an appointment to visit a Licensing Office in person to renew my vehicle licence?
You may make an appointment to renew your vehicle licence, transfer vehicle ownership, or retain/assign vehicle registration mark with the online or telephone appointment booking services offered by the Transport Department.
24-hour Appointment Booking Hotline: 3763 8080
Is My Car Required to Receive Vehicle Examination Before Licence Renewal?
All private cars aged 6 years or more are required to receive annual vehicle examination and be issued a Certificate of Roadworthiness for the renewal of licence.
For example, a registered owner of any private car manufactured in 2012 or before who wishes to apply for a licence with effect from 1 January 2019 or after, must submit his or her private car for examination at a Designated Car Testing Centre.
All goods and commercial vehicles, except for motorcycles, are required to undergo a vehicle examination before the renewal of a vehicle licence. You can make or reschedule an appointment for vehicle examination online. More information on vehicle examinations is available through the following links.
More on vehicle examinations
Online booking for annual vehicle examination
Last revision date: October 2023