Online Application for Renewal of Full Driving Licence
Who Can Apply Online?
You can apply online if you are:
existing holder of a Hong Kong full driving licence; and
aged below 70 (according to the start date of the renewed driving licence)
When Should I Apply?
Hong Kong full driving licence can be renewed if it is due to expire within the next 4 months or has expired within the past 3 years.
What Do I Need for Online Application?
An 'iAM Smart+ account' with digital signing function (see the image below) or a valid personal digital certificate issued by recognised Certification Authorities, e.g. Hongkong Post (see the images below) or Renewal Password issued by the Transport Department for authentication.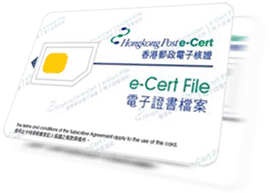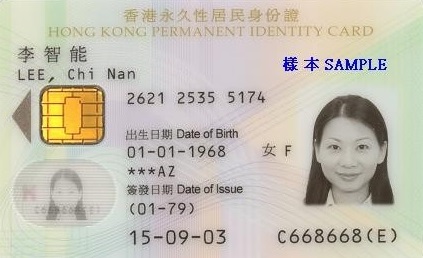 An image file of the Hong Kong Permanent Identity Card (for renewal of full driving licence with commercial vehicle class(es)).
An image file of proof of present address which is issued not more than 3 months from the date of submitting application.
More on acceptable address proof
A credit card (Visa, MasterCard, JCB or China UnionPay), FPS or a PPS account number and Internet password for payment.
Note1: Visa, MasterCard and JCB offer additional security programs to give their cardholders extra protection when they make online payments. You must register in advance with Verified by Visa (VbV), MasterCard® SecureCodeTM or J/SecureTM.
Note2: PPS does not support payment via browsers of mobile devices (including mobile phones and tablets) at the moment. If you wish to pay by PPS, please change to use desktop computer.
A printer to print out a hard copy of the acknowledgement page, or a storage device to save your application details. (Note: If you do not have both, please remember to write down the application reference number.)
More on GovHK online payment services
More on system requirements for GovHK online services
How Much Should I Pay for the Renewal Fee?
Hong Kong Full Driving Licence

Fee

Validity Period

For applicants aged 60 or below

HK$900

10 Years

For applicants aged above 60 but below 70:

Up to the day before the applicant reaches the age of 70 or 3 years, whichever is longer.

Licence fee for every year (or any part thereof) of validity period

HK$52

Traffic Accident Victims Assistance Fund annual levy

HK$38
Full Driving Licence with Commercial Vehicle Class(es)
With the Road Traffic (Driving Licences) Regulations (Cap. 374B) coming into effect on 10 March 2008, an applicant applying for first issue, renewal or addition of a full driving licence with commercial vehicle classes must be:
a holder of a Hong Kong Permanent Identity Card; or
a holder of other types of Hong Kong Identity Card other than the Hong Kong Permanent Identity Card; and not be subject to any condition of stay other than a limit of stay as defined in section 2(1) of the Immigration Ordinance (Cap. 115).
More on full driving licence with commercial vehicle class(es)
Last revision date: November 2023