Online Application for a Certificate of Particulars of Motor Vehicle
Points to note:
The application for a Certificate of Particulars of Motor Vehicle should be related to the followings:
transport related legal proceedings
sale and purchase of vehicle
traffic and transport related matters
If the specified date and time is over 5 years before the date of application, please submit the application in person or by agent at any Licensing Offices or by post. The Vehicle Certificate will be posted to your correspondence address by registered post within 10 working days upon receipt of application.
Who Can Apply Online?
You can apply online if you are:
What Do I Need for Application?
A valid personal or organisational digital certificate issued by the recognised Certification Authorities for authentication, e.g. Hongkong Post (see the images below).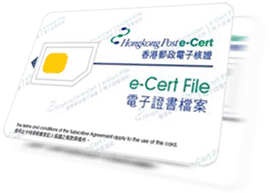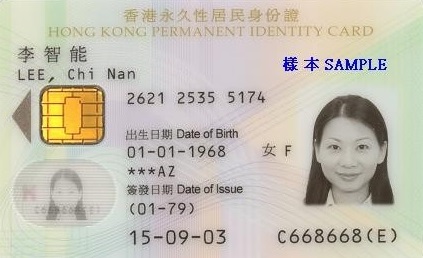 A credit card (Visa, MasterCard, JCB or China UnionPay), FPS or a PPS account number and Internet password for payment.
Note 1: Visa, MasterCard and JCB offer additional security programs to give their cardholders extra protection when they make online payments. You must register in advance with Verified by Visa (VbV), MasterCard® SecureCodeTM or J/SecureTM.
Note 2: PPS does not support payment via browsers of mobile devices (including mobile phones and tablets) at the moment. If you wish to pay by PPS, please change to use desktop computer.
A printer to print out a hard copy of the acknowledgement page and the Certificate, or a storage device to save your application details. (Note: If you do not have both, please remember to write down the application reference number.)
More on GovHK online payment services
More on system requirements for GovHK online services
The Commissioner for Transport will be able to verify the Certificate of Particulars of Motor Vehicle obtained through the online service except in the following situations:
The Certificate is wrinkled.
The Certificate is a photocopy.
The Certificate has been folded.
Last revision date: December 2022