Noise Pollution in Hong Kong
Like other large cities in the world, Hong Kong has its share of noise problems. Here you can learn about why noise is a problem, how it is produced by construction, traffic, aircraft and other sources, and the ways in which the Government keeps it under control.
Why is Noise a Problem?
As Hong Kong's economy has grown in recent decades, so too has the noise that comes from transport, construction, commercial and industrial sources in this compact, densely populated city. If left unchecked, this sort of noise can lead to mental stress and hearing loss, and also can interfere with daily activities such as doing homework, watching television, talking on the telephone and sleeping. That's why the Government has made sure that major forms of environmental noise are under statutory control. The focus is on restricting noise from construction activities, commercial and industrial activities, newly registered vehicles and air transport. Through planning and policy making in consultation with the public, the number of people who are exposed to unnecessary noise is also minimised.
More on noise pollution in Hong Kong
Education package on environmental noise
A concise guide to the Noise Control Ordinance (pdf file)
Construction Noise
Hong Kong is renowned for its city skyline, which is the result of a very active construction industry. To ensure that you are not unduly affected by the many construction activities, the Government manages construction noise under the Noise Control Ordinance. One of the most obvious ways that this occurs is the issuance of construction noise permits for general construction work using powered mechanical equipment, and for prescribed construction work and percussive piling. Noise emission labels are issued for air compressors and hand-held percussive breakers to make sure that they comply with stringent noise control standards. Meanwhile, a Codes of Practice to provide general guidance on good management practices to prevent violation of the NCO was published.
More on construction noise
Traffic Noise
The Government has made continual efforts in minimising existing traffic noise through retrofitting roadside barriers and resurfacing existing roads with low-noise materials, and ensuring that noise problems are pre-empted at the outset through planning. Vehicle noise is managed under the Noise Control (Motor Vehicles) Regulation, which stipulates that new vehicles for use in Hong Kong must meet European Union and Japanese noise control standards before registration. Other actions to combat traffic noise involve a programme to provide soundproofing facilities to more than 10,000 school classrooms near major roads, the restriction of noisy large vehicles from heavily built up residential areas during the night and the periodical or temporary blocking of some roads to traffic.
More on traffic noise
Aircraft Noise, Neighbourhood Noise and Noise from Commercial and Industrial Premises
The Government is conscious of the noise impact that aircraft operations may have on the local communities and have implemented a number of aircraft noise mitigating measures, including noise abatement operational procedures and operating restrictions on aircraft, to alleviate the noise disturbance caused by these aircraft. Aircraft noise and flight tracks are also monitored around the clock by a computer-based Aircraft Noise and Flight Track Monitoring System.
Neighbourhood noise from domestic premises and public places is restricted under the Noise Control Ordinance. As this type of noise is occasional and brief, it can be reported to the police for immediate assistance. But the important thing is to be considerate of others so that the noise you make won't be a bother.
Noise from commercial and industrial premises is restricted under the Noise Control Ordinance through a Noise Abatement Notice system. Upon the receipt of noise complaints, the Environmental Protection Department conducts investigations and assessments based on a set of statutory noise limits.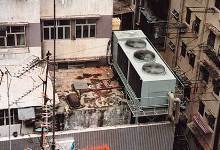 More on aircraft noise, neighbourhood noise and noise from commercial and industrial premises
More on complaints and enquiries about noise pollution
Last review date: April 2022