Search for Jobs Online
Search for jobs available in the Interactive Employment Service of the Labour Department.
Large-scale Job Fair Information
How to receive notification for large-scale job fairs and check out the latest recruitment activities organised by the Labour Department.
Labour Department "Interactive Employment Service" Mobile Application (Upgraded version)
Through this mobile application, job seekers can search suitable vacancies from the huge job vacancy database of the Labour Department anytime, anywhere. With subscription to the newly added push notifications of "Job Alert" and "What's New", job seekers will receive alert messages on new job vacancies that match their pre-set search criteria and latest updates on employment services (The upgraded mobile application supports iOS (version 8.0 or above) and Android (version 4.1 or above).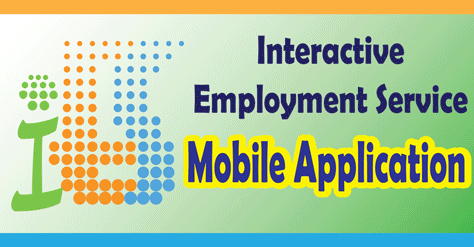 Higher Education Employment Information e-Platform
The Labour Department launched the "Higher Education Employment Information e-Platform" to provide degree holders with employment related information and a job search channel so as to strengthen employment support for them.
Applying for Government Jobs
Here you can learn about current government vacancies for both civil and non-civil service positions, the differences between them, and how to apply.
Job Hunting Tips
Find tips on writing a resume and cover letter, preparing for a job interview and how you should avoid employment traps.
Points to Note When Changing Jobs
Find out what you may need to note when changing jobs, including termination of employment contract, tips for managing MPF benefits and tax returns filing.
Job Hunting Tips for the Youth
Learn about career information and services for the youth, as well as job seeking skills and tips on avoiding employment traps.
Youth Employment and Training Programme
Young school leavers aged 15 to 24 with educational attainment at sub-degree or below level can look for suitable pre-employment training courses, workplace attachment and on-the-job training vacancies. Find out more information here.
Youth Business
Find out the practical information and government support services offered to young business starters.
Employment of Persons with Disabilities
Find out more about the recruitment service to employers and service for open employment to job seekers with disabilities provided by the Selective Placement Division of the Labour Department.
Last revision date: May 2019