Climate Change
Climate change is the defining challenge of our time, and it affects each and every one of us. Here you can learn about what climate change is, the ways in which it is occurring in Hong Kong, what the Government is doing to combat the problem, and how you can help too.
What Climate Change is
Climate change refers to the change in climate as a result of human activities that cause a change in the atmosphere's composition, in addition to natural climate variability. Human activities cause an increase in ambient concentration of greenhouse gases, mainly through burning of fossil fuels. The greenhouse gases act like a blanket in the atmosphere, trapping heat on Earth and keeping our planet warm. However, the human-induced increase in greenhouse gases has enhanced the greenhouse effect and caused the climate system to warm – a phenomenon commonly called global warming. This general rise in temperature in turn leads to a proliferation of other problems, such as more frequent heat waves, rise of sea level, reduction in agricultural production, scarcity of water resource, spread of disease, ecological and environmental imbalance, etc.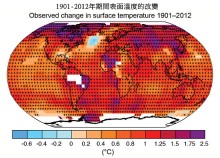 Warming Trend during 1901-2012
Climate Change in Hong Kong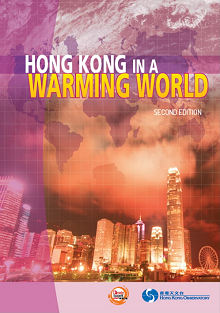 In line with the global trend, Hong Kong has been warming up in the last century or so. The number of hot nights is increasing while the number of cold days is decreasing. Apart from rising temperature, Hong Kong experiences more frequent heavy rain than before. The sea level is rising in Victoria Harbour.
The Paris Agreement and Hong Kong
The Paris Agreement came into force on 4 November 2016, succeeding the Kyoto Protocol. As decided by the Central People's Government, the Paris Agreement applies to the Hong Kong Special Administrative Region. The Paris Agreement calls upon the Parties to cooperate with the private sector, civil society, financial institutions, cities and regions in order to mobilise stronger and more ambitious climate actions in the world.
Carbon Emissions and Hong Kong
We have set an ambitious carbon intensity target of 65% to 70% by 2030 using 2005 as the base, which is equivalent to 26% to 36% absolute reduction and a reduction to 3.3-3.8 tonnes on a per capita basis. It is also anticipated that carbon emission will peak before 2020.
Climate Change Initiatives in Hong Kong
Mitigating Climate Change: Electricity Generation
Hong Kong will continue to phase down coal for electricity generation and use more natural gas and increase non-fossil fuel sources, which will enable Hong Kong to reduce carbon emissions significantly.
Using Cleaner Fuel and Renewable Energy
Apart from demand side measures, the Government has also been promoting the use of cleaner fuel and renewable energy in power generation to reduce the emissions of greenhouse gas. The construction of new coal-fired generating units has been banned since 1997 in favour of natural gas, which emits around 50% less greenhouse gas for the same amount of electricity produced. We would also develop more renewable energy (RE) and further promote demand side management. The remaining demand will be met by coal-fired generation. The Government has been actively promoting the use of RE. One of the power companies has already installed photovoltaic systems at its power plants; while both power companies are also studying the feasibility of developing offshore wind farms. Besides, the Drainage Services Department's (DSD) Solar Farm at Siu Ho Wan Sewage Treatment Works, commissioned in December 2016 with an installed capacity of 1.1MW. The Solar Farm has the capability to supply about 25% of DSD's electricity needs for the sewage treatment works there. Moreover, the Government promotes turning waste to energy. For instance, the T ▪ PARK, sludge treatment facility in Tuen Mun is equipped with facilities to turn thermal energy generated from incineration into electricity. Apart from meeting the electricity demand of the treatment facility, the surplus electricity can be uploaded to the power grid.
Reducing Our "Carbon Footprint"
The most direct and effective method of reducing our "carbon footprint", or the extent to which our activities produce greenhouse gases, is to enhance the overall energy efficiency of our society.
Energy and Carbon Efficiency in Buildings and Infrastructure
Energy saving is important for all times and is the most critical means for Hong Kong to continuously reduce carbon emissions. While we will continue to improve energy saving for new buildings, our main focus is on existing buildings and public infrastructure. Our '4Ts' partnership (Target, Timeline, Transparency, Together) with the major commercial and institutional building owners to upgrade existing buildings will also help stimulate a local energy efficiency market. Changing behaviour in energy use and management through partnership is also a priority.
Promoting Energy Efficiency and Carbon Audits in Buildings
As buildings account for about 90% of electricity consumption in Hong Kong, there is great potential to improve energy efficiency and reduce our greenhouse gas emissions by promoting energy efficiency in buildings. The Buildings Energy Efficiency Ordinance (Cap. 610) requires four major building service installations of new buildings as well as existing buildings undergoing major retrofitting (i.e. air-conditioning, electrical, lift and escalator, and lighting installations) to comply with the energy efficiency standards and requirements specified in the Building Energy Code.
A Mandatory Energy Efficiency Labelling Scheme was first introduced in 2008 through the commencement of Energy Efficiency (Labelling of Products) Ordinance to facilitate consumers to choose more energy-efficient electrical products. Currently, the scheme required room air-conditioners, refrigerating appliances, compact fluorescent lamps, washing machines and dehumidifiers to carry energy labels before they were supplied to the local market. The energy efficiency grading standards of room air conditioners, refrigerating appliances and washing machines have been upgraded. The new grading standards were announced in October 2014, and full implementation has taken place in November 2015. The upgrading exercise can bring about an estimated annual saving of 300 million kilowatt-hour in electricity consumption and annual saving of $300 million in electricity expenses respectively in Hong Kong.
To tie in with the sustainable and environmentally-friendly development of the Kai Tak Development, the Government is implementing a district cooling system (DCS) to serve the buildings at the Kai Tak Development. The DCS has been in operation since early 2013. The DCS is an energy-efficient air-conditioning system as it consumes 35% and 20% less electricity as compared with traditional air-cooled air-conditioning systems and individual water-cooled air-conditioning systems using cooling towers respectively. The technology has been widely adopted in other parts of the world, such as Singapore, Europe and the United States. Due to better energy efficiency, the maximum annual saving in electricity consumption upon completion of the entire DCS project is estimated to be 85 million kilowatt-hour, with a corresponding reduction of 59,500 tonnes of carbon dioxide emission per annum.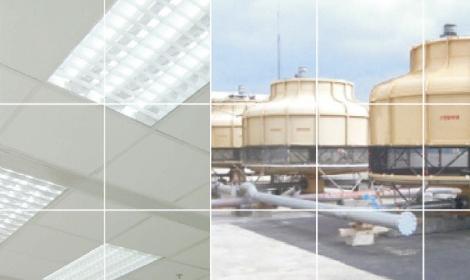 In 2008, the Government launched a set of carbon audit guidelines for buildings. Users and managers of buildings can use the guidelines to assess the carbon emissions from their buildings, to explore room for improvement and to develop emission reduction measures so that their buildings can leave a smaller carbon footprint with less operating expenses through improving energy efficiency and waste reduction. The Government has been promoting carbon audit and taking the lead to conduct carbon audits for government buildings and public facilities. The government also continues to work with the Hong Kong Exchanges and Clearing Limited to introduce and promote the website on carbon footprint repository for listed companies in Hong Kong which was launched by the government in December 2014. As of May 2017, there are 70 listed companies participated in this carbon disclosure initiative by disclosing their carbon management information through the website. More information related to Government's action on combating climate change and carbon audit is available through the following links.
Climate Ready Website
Carbon Footprint Repository for Listed Companies in Hong Kong
Practical Guide on Carbon Audit and Management
Excel Template for "Paper Approach" Carbon Audit
Using Energy-efficient Transport and Cleaner Vehicles
In terms of transportation, the Government is aware that the use of our extensive and energy-efficient public transport system and the use of cleaner vehicles can help to reduce greenhouse gas emissions. It is committed to further expanding and upgrading our public transport infrastructure with an emphasis on railways, and encouraging the use of cleaner vehicles. Going forward, we will facilitate walking as well as continue to provide a safe, efficient, reliable and environment-friendly transport system with multi-modal choices that meets the community's needs. A $300 million Pilot Green Transport Fund was set up in March 2011 to encourage the public transport sector and goods vehicle owners to test out green innovative transport technologies. The Government is also actively promoting the use of electric vehicles in Hong Kong.
Adapting to Climate Change
While Hong Kong has a strong foundation in climate adaptation, we are improving the internal knowledge-sharing and coordination framework to strengthen public sector infrastructure and works programmes. We will strengthen the urban fabric and slope safety. We will also integrate drainage and flood management projects with good landscaping so as to upgrade their amenity and biodiversity value. Furthermore, by reclaiming water, recycling grey water and harvesting rainwater plus implementing desalination, Hong Kong will increase its sources of water. We have started to consider how best to meet the challenge of sea level rise.
Climate Change and Ecosystems
The Paris Agreement recognises the critical importance of forests as carbon sinks and specifically calls for protection of forests, as well as maintenance of ecosystems. Enhancing ecosystems and appropriate landscaping in urban areas can help to deal with climate change. We have plans to expand country and marine parks, as well as a long-term programme to promote urban forestry and ecology, which will also help to cool the city as temperature rises as a result of climate change.
Joint Hands in Combating Climate Change
The impacts of climate change and the efforts to combat climate change touch on every part of our lives. The issue of climate change can only be sufficiently addressed with wide participation from the government, different sectors of the community and individuals. Recognising the need to step up climate actions and to draw up long-term policies, the Government has set up a Steering Committee on Climate Change under the chairmanship of the Chief Secretary for Administration to steer and coordinate the climate actions of various bureaux and departments.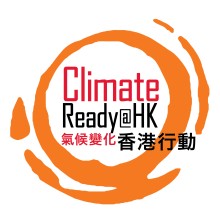 Greenhouse gas emissions make no distinction between local, national or regional boundaries, and the fight against climate change requires concerted global action. Hong Kong has always taken its international responsibilities very seriously. Hong Kong is a Steering Committee member of the C40 Cities Climate Leadership Group. This coalition of cities on the five continents has pledged to work hand-in-hand towards enhancing energy efficiency and reducing carbon emissions, with a view to combating climate change.
How You can Help Combat Climate Change
We believe that we do not have to think big to make a big impact. In Hong Kong, much can be done in our civic infrastructure and the way we live our lives to help combat climate change.
Here are some simple acts everyone can do to make a difference:
switching to compact fluorescent lamps;
turning off electrical appliances when they are not in use;
maintaining temperature setting of air-conditioner at 24-26°C;
recycling use of waste material as far as possible;
reducing each shower by 1 minute.
The following links will take you to tips on what you can do to combat climate change and reduce your own "carbon footprint" at home, in the office and when you are travelling.
Low Carbon Tips
Carbon Calculator
Tips on saving energy
Tips on green office management
Tips on greener transportation
Last revision date: June 2018