Performance Venues
The creative liveliness of performing arts is the cultural heartbeat of any city. In Hong Kong, the Leisure and Cultural Services Department (LCSD) keeps that heartbeat strong by bringing in exciting shows of creative artists from East and West, supporting performances of local talents, organising a wide array of audience-building activities, and importantly running a wide range of quality performance venues.
A Range of Venues
The LCSD manages many of the Hong Kong's leading performance venues. The City Hall, the Hong Kong Cultural Centre, the Hong Kong Coliseum, the Queen Elizabeth Stadium and the Yau Ma Tei Theatre are the performance venues built or revitalised to serve the city territory-wide. More community based are the wide range of community arts facilities which include larger venues such as the Sha Tin, Tsuen Wan and Tuen Mun town halls; the Kwai Tsing, Yuen Long and Ko Shan theatres; and smaller venues such as Sai Wan Ho, Sheung Wan, Ngau Chi Wan and Tai Po civic centres and the North District Town Hall. Equipped with advanced theatre technology, these venues are the focal points for cultural activities around Hong Kong.
LCSD-Managed Performance Venues by District
Hong Kong City Hall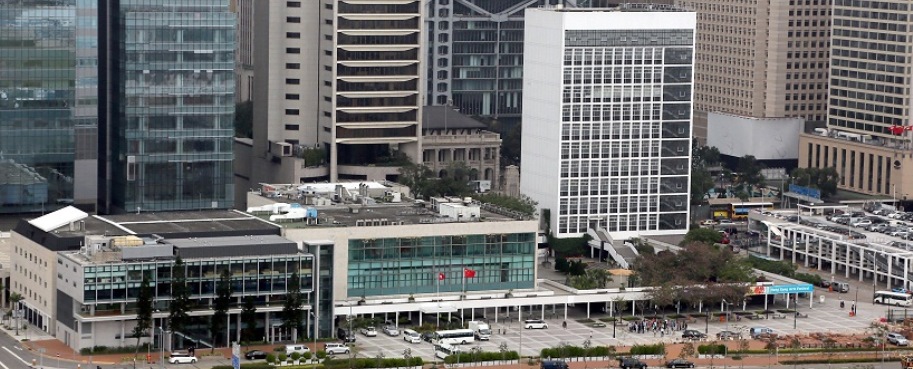 Officially opened in 1962, the Hong Kong City Hall has hosted thousands of outstanding local and overseas arts groups, contributing greatly to nurturing local cultural and artistic talents as well as serving a wide range of community needs.
The Concert Hall has a seating capacity of 1,430, is renowned for its excellent acoustics, hence best for performances of symphony, chamber, recital, jazz, opera and chorus, along with other performing art forms, such as dance, drama and Chinese opera.
The 463-seat Theatre is a leading venue for smaller scale theatre performance and at the same time equally demanded for presentation of music programmes and film screenings.
The 111-seat semi-circular Recital Hall is ideal for hosting small scale productions such as music, dance and drama performances, as well as seminars and lectures.
More on Hong Kong City Hall
Hong Kong Cultural Centre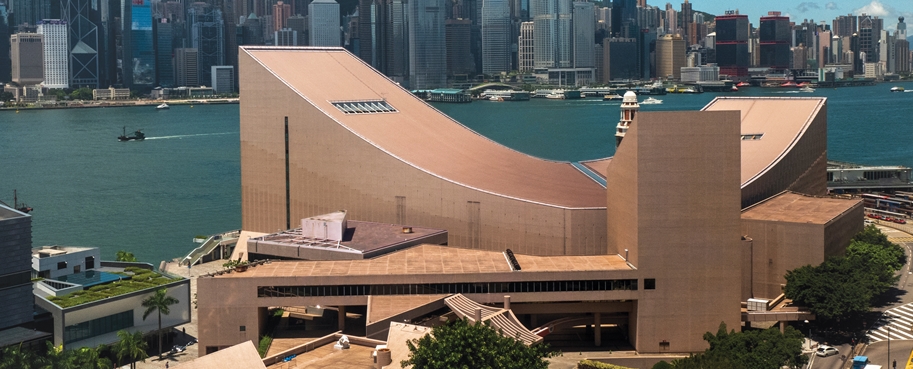 The Hong Kong Cultural Centre has become a premier performing arts venue since its opening in 1989. Located on the Tsim Sha Tsui waterfront, the Centre houses the Concert Hall, the Grand Theatre and the Studio Theatre.
The oval-shape Concert Hall was purpose-built for music performances. With 1,971 seats, the two-tier auditorium is fitted with an adjustable canopy and curtains, and a 93-stop, 8,000-pipe Austrian organ.
The Grand Theatre hosts large-scale operas, ballets, musicals, dance performances and theatrical spectaculars. With 1,734 seats in three tiers, it is the busiest performing venue in the Centre.
The Studio Theatre generally hosts small-scale innovative dance and theatre productions with seating capacities ranging from 303 to 496 according to the format.
More on Hong Kong Cultural Centre
Hong Kong Coliseum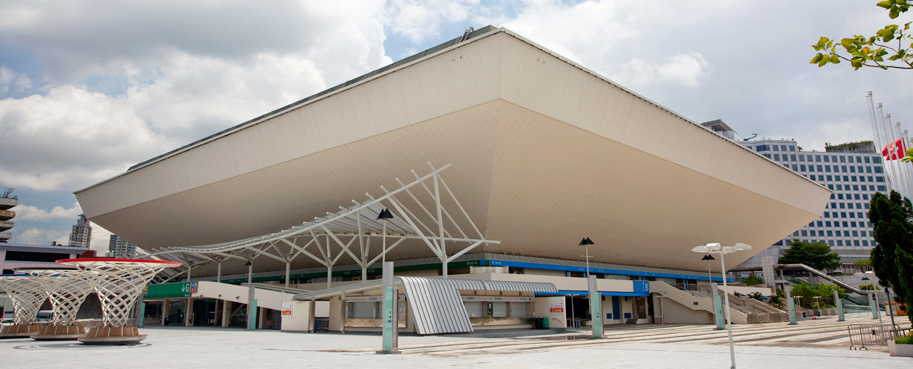 The Hong Kong Coliseum has always been the most popular premier multipurpose indoor stadia in Hong Kong since opening in 1983. Located on the Hung Hom waterfront, the Coliseum is shaped like an inverted pyramid, which maximises the column free space and provides unobstructed views.
The well-equipped Coliseum which provides a maximum capacity of 12,500 seats, offers high flexibility in seating and staging configurations to suit a variety of events. It frequently plays host to international sporting tournaments, pop concerts, spectacular entertainment and celebratory events.
More on Hong Kong Coliseum
Queen Elizabeth Stadium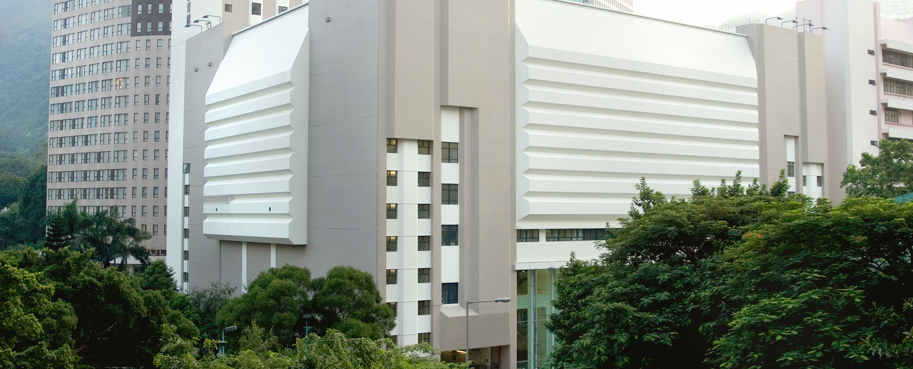 Opened in 1980, the Queen Elizabeth Stadium is one of Hong Kong's premier multi-purpose venues, providing the public with opportunities to view and participate in sporting, recreational and cultural activities. The 3,500-seat Arena provides highly flexible tiered seating and retractable stand which enable adjustable stage configurations that accommodate sports events, concerts, dance performances and community events of different scale.
More on Queen Elizabeth Stadium
Yau Ma Tei Theatre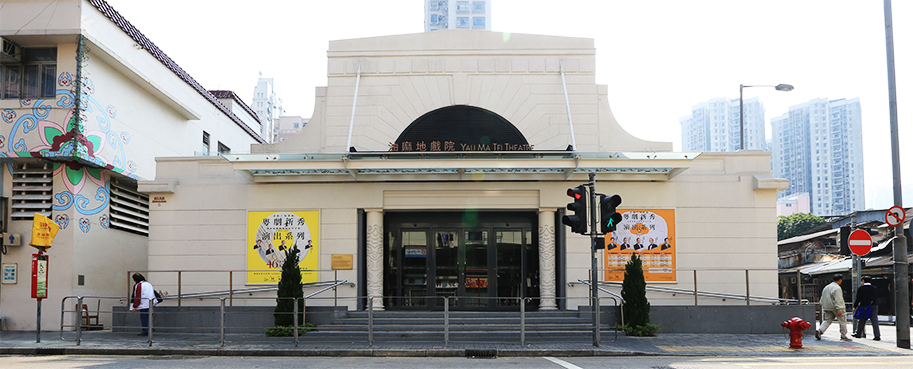 The Yau Ma Tei Theatre is the only surviving pre-World War II theatre in the urban area of Hong Kong. Built in 1930, it is characterised by a distinctive architecture featuring a Chinese pitched roof, Art Deco façade and Dutch gable walls. The nearby Red Brick Building dates back to 1895. The two graded historical buildings were together revitalised and officially opened in July 2012 as a dedicated venue for Chinese opera performances and related activities. Through Venue Partnership Scheme, a series of Cantonese opera training and performances are organised.
The Theatre provides seating for 300 people, including four seats suitable for audience on wheelchair. Together with the function rooms in the Red Brick Building, the venue is used particularly for Chinese opera performances and related activities.
More on Yau Ma Tei Theatre
URBTIX Ticket Booking
If you would like to book tickets for performances online, URBTIX is here to help. The service is available for all events from the date counter sales open to one hour before each performance.
You can collect tickets purchased through URBTIX from Cityline ticket dispensing machines or at the sales counter of any URBTIX outlet with the credit card you used for online booking. From one hour before
Access URBTIX
Online Venue Booking
If you are interested in booking facilities of any of the 16 performance venues managed by the LCSD, you may submit booking applications and settle payments through e-APS (e Application and Payment Services) anytime and anywhere.
Access e-APS
Last revision date: March 2021