Online Appointment Booking for Attestation
A debtor who intends to file a petition for his/her own bankruptcy is required to complete the Debtor's Bankruptcy Petition ("Petition"), Statement of Affairs, pay to the Official Receiver a deposit for the Petition, have the Petition attested and the Statement of Affairs sworn, and pay a court fee for fixing a hearing. Please refer to the Debtor's Bankruptcy Petition Procedural Guide which stipulates the detailed requirements and procedures for filing a petition by a debtor. A debtor who wishes to have the Petition attested before the authorized staff of the Official Receiver's Office ("ORO") can use this online service to book appointment for attestation. Pursuant to relevant provision, the Petition could also be attested before the Registrar or a solicitor in Hong Kong.
This online service offers an additional means for simple and time-saving service around the clock to facilitate the general public to book the appointment anytime and anywhere. You may book an appointment in the next 7 working days and change or cancel the appointment not later than one day before the scheduled appointment.
When making an appointment, you should provide your name, gender, Hong Kong Identity Card number, contact phone number and email address. The staff of ORO may contact you by phone or email for matter relating to and in connection with the application and the appointment.
Book Appointment for Attestation Service
Application Fee
This online service is free of charge.
Enquiry and Assistance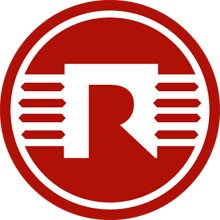 If you need assistance in using this online service, you can call the Enquiry Hotline at 2867 2448 during office hours from 8:30 a.m. to 5:45 p.m. (Monday – Friday, except public holidays). If you call during non-office hours, you will hear a recorded message asking you to leave a message with your name and telephone number. The office will get back to you as soon as possible.
Enquiries can also be made by fax to 3105 1814 or by email to oroadmin@oro.gov.hk.
Last revision date: February 2022