Environment Related Activities
The success of environmental protection in Hong Kong hinges on your participation. Here you can learn about the Government's educational activities for environmental awareness, the Environmental Campaign Committee and the Green Hong Kong Campaign.
Activities Related to Environmental Protection
The Government conducts publicity campaigns and educational programmes throughout the year to increase environmental awareness of the public, and to show the importance of public involvement. These activities include competitions, recycling days and training programmes that focus on municipal solid waste, recycling, tree protection, environmental awareness in schools and environmentally friendly property management.
Latest events and activities
Environmental Campaign Committee
The Environmental Campaign Committee is a collection of dignitaries from the educational and academic fields, business and industrial sectors, and green groups who are appointed by the Secretary for Environment and Ecology, and representatives from government departments. Since 1990, this group has provided advice to the Government and promoted public awareness of environmental issues. It also organises and coordinates many environment-related activities and programmes, such as:
Green Prefect Programme
The Hong Kong Awards for Environmental Excellence
The Hong Kong Green Organisation Certification
Student Environmental Protection Ambassador Scheme
Waste Separation and Recycling Scheme in Schools
Promotion Programme on Source Separation of Waste
Latest news of the Environmental Campaign Committee
Environmental Programmes for Schools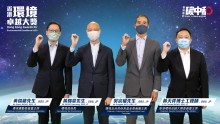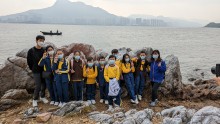 Green Hong Kong Campaign
The Green Hong Kong Campaign launched by Leisure and Cultural Services Department aims to promote greening in the community and to enhance public awareness in greening through a series of greening education and community involvement programmes.
The education programmes currently underway include:
Horticulture courses held by Zoological and Horticultural Education Unit
Greening exhibitions and talks at Green Education and Resource Centre
Greening School Subsidy Scheme
One Person, One Flower Scheme
Planting Herbs in School Scheme
The distribution of horticulture pamphlets to schools and the public
Various community involvement programmes are organised to encourage involvement from the community, such as:
The Hong Kong Flower Show
Greening Hong Kong Activities Subsidy Scheme
Green Volunteer Scheme
Community Planting Day
Community Garden Programme
Best Landscape Award for Private Property Development
Blossoms Around Town
Full details of these activities are available online.
More on the Green Hong Kong Campaign
Last revision date: December 2022