Support for Business to Fight Downturn
Here you can have an overview of the assistance and support that the Government has to offer to the business sector to help you fight the economic downturn.
Funding Schemes for SMEs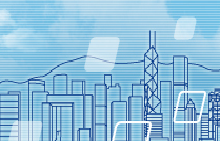 The Government offers various funding schemes to small and medium enterprises (SMEs). Each of the schemes is designated to meet different business needs, such as guarantee for bank loans, sponsorship for export marketing activities and funding for SME development projects. A Special Loan Guarantee Scheme is also implemented to help Hong Kong enterprises tide over the liquidity problem during the global financial crisis. You can choose the scheme that best suits your needs.
More about SME Funding Schemes
Other Government Funding Schemes
Apart from the funding schemes catered for the SMEs, the Government also offers a range of support services to encourage design, innovation and technology adoption in business sector. Check out the webpage below for a list of services that you can choose.
Other government funding schemes
Export Credit Insurance to Support Exporters
To ensure safer trade, exporters should manage credit risk prudently amid export market fluctuation. The Hong Kong Export Credit Insurance Corporation (ECIC) provides a wide range of insurance facilities for Hong Kong exporters of goods and services trading on credit terms with overseas buyers. The facilities are to cover non-payment risks for goods exported and services rendered arising from commercial and political events and help them conduct export business with peace of mind.
With effect from 1 March 2016, the ECIC's "Small Business Policy" (SBP) offers permanent concessions, including annual policy fee waiver and premium discount to help SMEs reduce operating costs and enhance their competitiveness in the industry. The SBP caters for exporting companies with an annual turnover of less than $50 million.
More information about SBP
The ECIC's Market News Bulletin on its website provides exporters with information about the latest developments in overseas markets. In addition, the ECIC has been providing timely measures to support exporters according to market changes, including annual policy fee waiver and three buyer credit assessments for free so that Hong Kong exporters, in particular SMEs, can obtain orders under effective credit risk management.
Market News Bulletin
Free Credit Check
Support and Consultation Centre for SMEs (SUCCESS)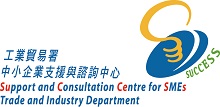 SUCCESS provides SMEs with a comprehensive range of business information, advice and facilities. It is the first stop to fill your needs if you are looking for free business information and practical consultation services.
Go to SUCCESS
Business Matching Service
The Hong Kong Trade Development Council (HKTDC) offers customised services to help you find potential business partners and open market in China. You can also make an enquiry online.
More about Business Matching Service
Online Promotion Platform
The Internet can bring your business to the world. You can promote your products and services on the online platform provided by the HKTDC and get in touch with potential buyers around the globe. Check out the service on the link below.
Online promotion platform of HKTDC
Know the Market, Grab the Chance
Market Information is always the key to a successful business. Visit HKTDC's webpage Market Intelligence for the latest news and analysis about global trade, policies, opportunities and developments to get a better picture of the economy and market and hence inspiration of business ideas.
Online market information
Intellectual Capital Management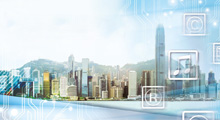 Intellectual Capital Management (ICM) is a set of simple management tools, which allows enterprises to tap into reservoirs of knowledge and expertise that are already acquired but may not be exploited effectively.
You can join the ICM Consultancy Programme for free. Under the Programme, an Intellectual Capital Management Consultant will visit your office two times (up to three hours each time) to help you identify your intellectual assets and make plans for exploiting your assets in a well-organised manner.
Intellectual Capital Management Consultancy Programme
Last review date: March 2019