Renting an Office or Business Premises
In this article you will find the information about renting an office space or business premises, including tenancy agreement, licences and permits.
Looking for an Office or Business Premises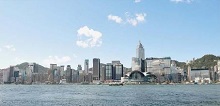 Renting an office or business premises is a big step for both business start-ups and growing businesses. Finding the right place at the right location and at the right price is important and yet a complicated process. Here is the basic information of a property that you need to know:
permitted usage of the properties
facility requirements for your business
size of the premises/office
location
proximity to your target customers
your affordable rental range
Check out the latest rental indices to have an idea for price negotiation.
Property Market Statistics
Tenancy Agreement or Lease
When signing a tenancy agreement or lease, you have to consider the following things:
Whether the rent is fixed or based on a percentage of sales, which is not uncommon with shops and restaurants.
Whether there are other outgoings to bear apart from rates, air-conditioning and management charges.
Whether there are any restrictions on the use or alteration of the premises.
Whether there is any right of access to shared facilities.
Whether the tenant has the right to sublet the premises.
Whether the lease term is long enough for you to recover your investment costs such as the cost of fitting out the premises.
Whether there is any rent review clause and how the revision in rent is to be determined.
Whether there is any option to renew the lease and how the tenant exercises the option.
Whether there is any early termination clause in landlord's favour or in tenant's favour and in what circumstances.
What are the repair and maintenance responsibilities of the landlord and tenant respectively.
More about a tenancy agreement or lease
More about landlord & tenant
Business Licences & Permits
Operating a business needs certain government licences, permits or approval. See GovHK's "Licensing & Permits" section for relevant information and online services.
Licensing & Permits
Environmental Permits & Licences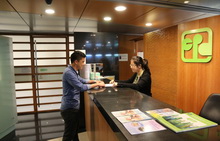 Environmental permits and licences are required for premises involved in certain activities such as specified polluting activities, open burning, etc. Check out the following article for more information and application details.
Applying for Environmental Permits & Licences
Renting the Housing Authority's Commercial Premises
Some shops, stalls and promotional venues of the Housing Authority (HA) are open for lease. Check out the Housing Authority / Housing Department Website for the leasing information, profile of shopping centre locations and tenant services, etc.
Tender information of HA's commercial premises
HA's shopping centres
Serviced Offices
Due to the constraints of business scale and finances, business starters may not be able to afford leasing an office space. A serviced office may be the solution. General office facilities usually come along with the rental. Some serviced offices may also provide meeting rooms and secretary services.
Youth entrepreneurs aged between 18 and 29 once successfully registered as the business member of the "Youth Employment Start" (Y.E.S.) can enjoy the free services and facilities specially designed for them by Y.E.S., including a workstation with computer, fax machine, printer and scanner, business rooms and the design corner, etc.
Support Services for Youth Entrepreneurs by Y.E.S.
Last revision date: May 2022