Application Reference Number and Transaction Reference Number
Application Reference Number
Your application reference number is shown at the top left-hand corner of your latest visa, entry permit or extension of stay label attached to your travel document, or at the top of your latest "e-Visa".
(i) For Employment/Student/Residence/Dependant
Example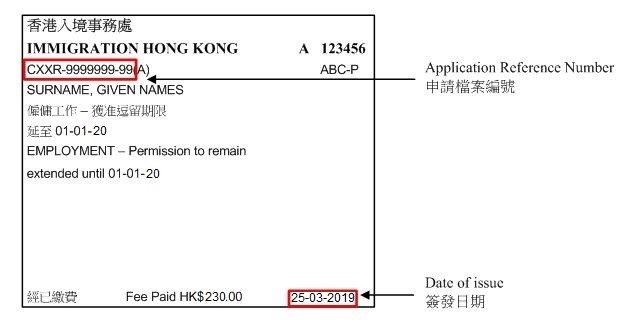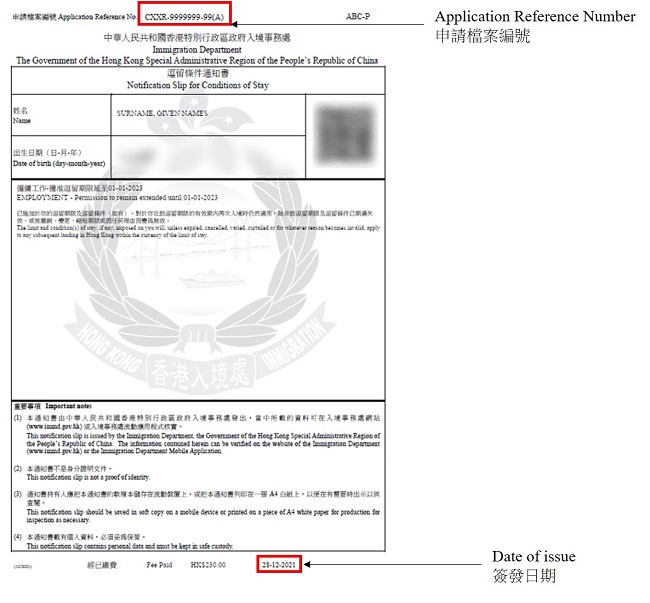 (ii) For Foreign Domestic Helper
Example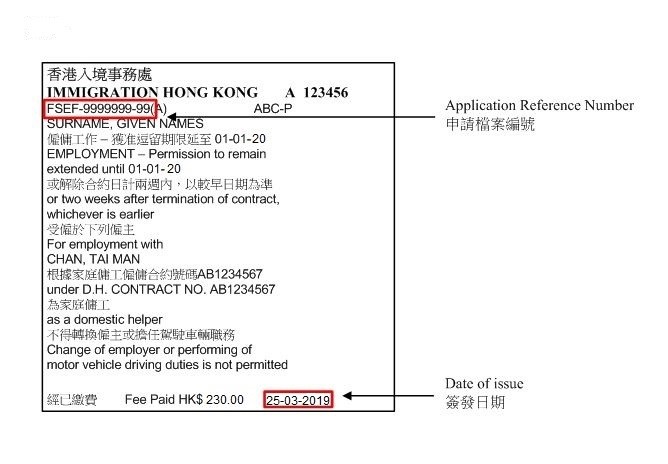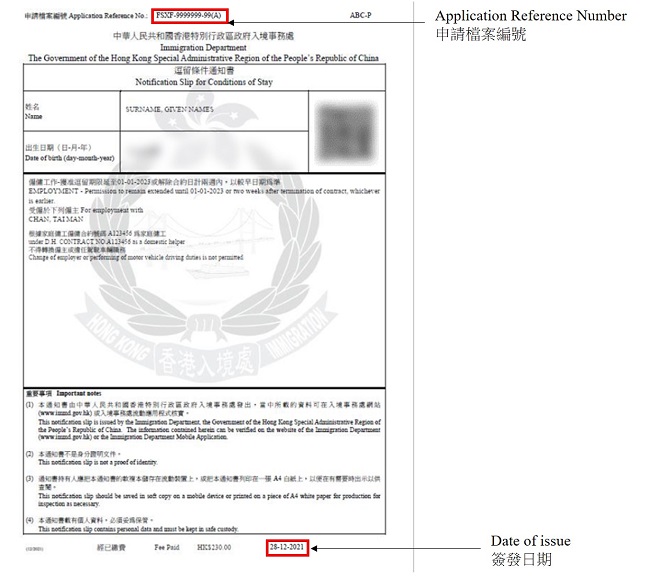 (iii) For Imported Worker
Example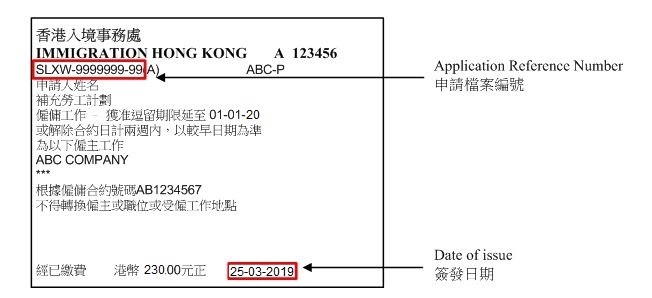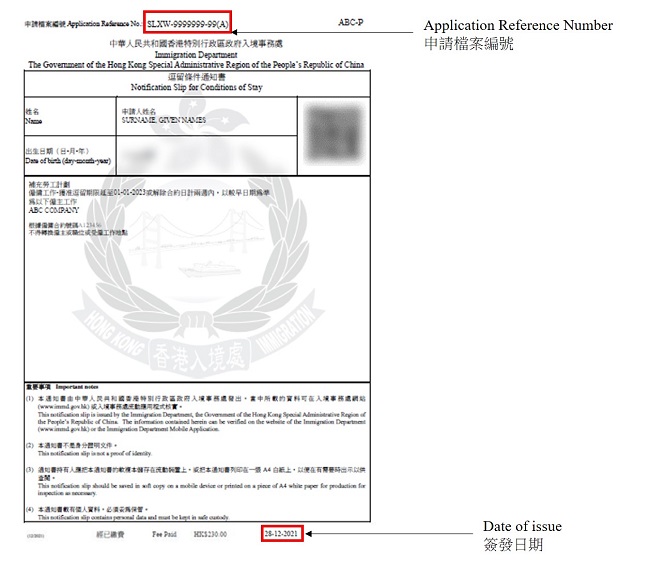 You can also find the application reference number on the latest approval letter or acknowledgement letter from the Immigration Department.
Examples: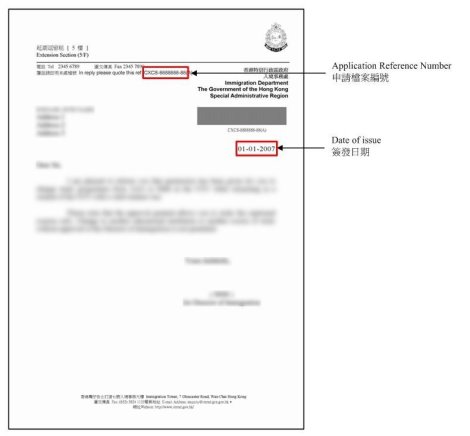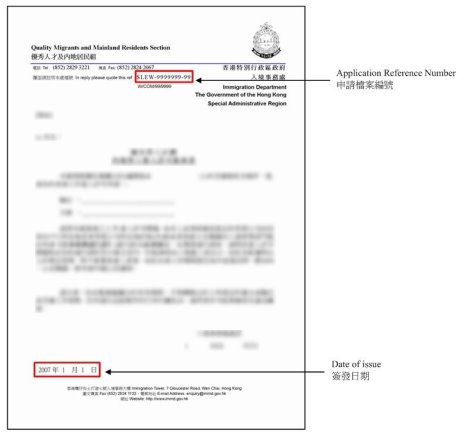 Transaction Reference Number
You can find the transaction reference number in the acknowledgement page of the online service after you have successfully submitted your application under the Admission Scheme for the Second Generation of Chinese Hong Kong Permanent Residents online.
Example: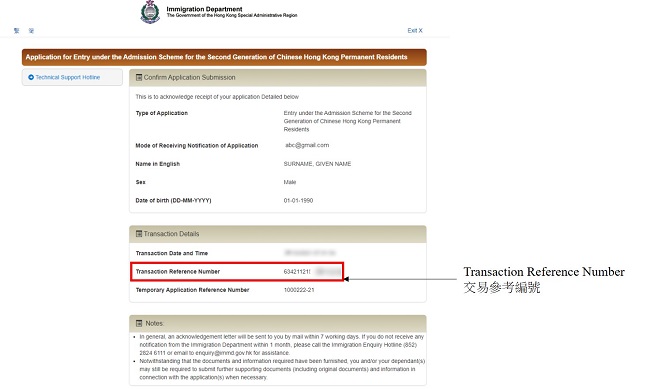 Last revision date: December 2021