Professor Sun Dong, JP, Secretary for Innovation, Technology and Industry
Main Content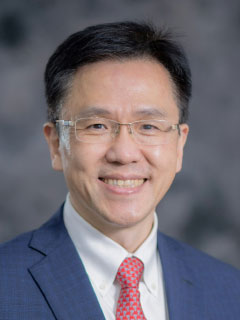 Professor Sun Dong was appointed as the Secretary for Innovation, Technology and Industry on 1 July 2022.
Professor Sun grew up in Beijing. He studied his doctorate degree in Hong Kong in 1994 and pursued further studies overseas. After his return to Hong Kong in 2000, he joined the City University of Hong Kong (CityU) as professor and started a high-tech company. Prior to his appointment as Secretary for Innovation, Technology and Industry, Professor Sun was CityU's Head and Chair Professor of Department of Biomedical Engineering, and Director of Center for Robotics and Automation.
Professor Sun is currently Fellow of the Canadian Academy of Engineering in Canada, Member of the European Academy of Sciences and Arts, Fellow of the International Academy of Medical and Biological Engineering, and Fellow of Institute of Electrical and Electronic Engineers (IEEE) in the USA. He has been committed in promoting higher education and frontline scientific research in Hong Kong for more than 20 years, nurturing for Hong Kong many talents in the field of innovation and technology. He was a Legislative Council Member from January to June 2022.
Last revision date: March 2023