Mr Paul Chan, GBM, GBS, MH, JP, Financial Secretary
Main Content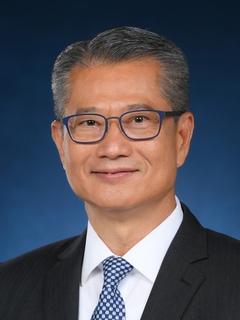 Mr Chan is a Certified Public Accountant. He is a former President of the Hong Kong Institute of Certified Public Accountants.
Before joining the Government, Mr Chan held a number of public service positions including member of the Legislative Council and Chairman of Legal Aid Services Council.
Mr Chan served as Secretary for Development from July 2012 to January 2017. He has been Financial Secretary since 2017.
Last revision date: July 2022