MyGovHK users can now receive the latest information about major job fairs in different districts.
New Subscription Item – Large-scale Job Fairs
The Labour Department regularly stages large-scale job fairs across the territory. A large number of positions from various trades and industries are canvassed for job seekers to apply. By subscribing to "Large-scale Job Fairs" under My Subscriptions, you will receive a notification message in your MyGovHK account about one week before a large-scale job fair is held. This service can assist in planning your career path.
Access MyGovHK
MyGovHK Subscription Items
Apart from Large-scale Job Fairs, My Subscriptions also provides some other items for users to choose and receive related updates, including :
Centre for Food Safety Food Alerts – Communication of hazards associated with food to protect public health.
Fire Safety Ambassador's Information – Updates and activities of Fire Safety Ambassador of Fire Services Department and the fire safety tips.
MyGovHK InFocus - Updates and useful public information and services from MyGovHK, which can spice up your daily life.
Reminder for Vehicle Licence Renewal – To enquire the expiry date of your vehicle licence and receive reminders to renew your vehicle licence through the Internet.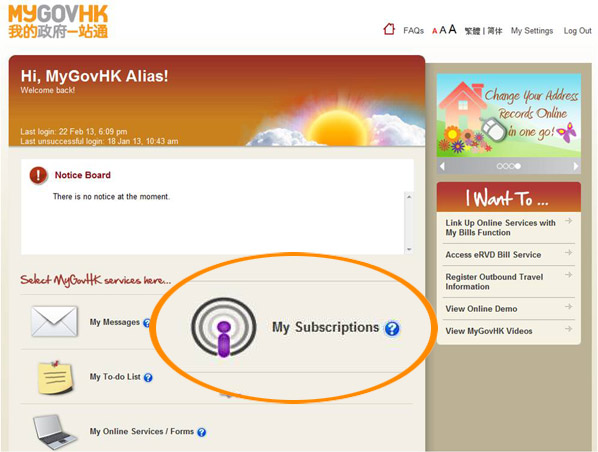 Register Now
Register for a MyGovHK account to receive notifications, reminders and information from the Government and to enjoy different online services in an easy way! The registration steps are simple and the service is free of charge.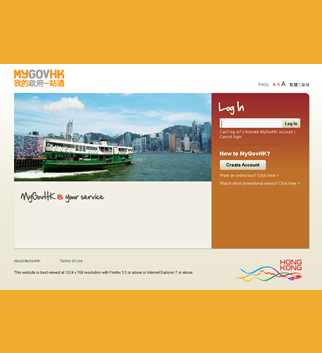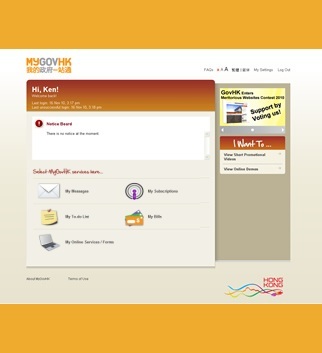 Want to have a single account to access various government services and websites? Register at MyGovHK for personalised experience in interacting with the Government and accessing public information and services.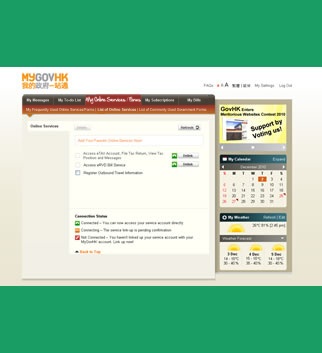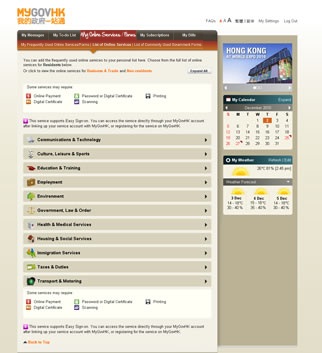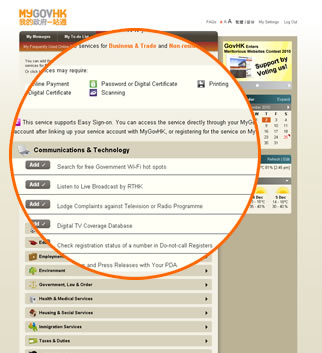 Through your MyGovHK account, you can gain direct access to various services, including:
Registration of Outbound Travel Information from the Immigration Department;
eRVD Bill, which allows you to receive electronic demands for rates and Government rent;
eTAX from the Inland Revenue Department, supported by our Easy Sign-on function, which allows you to link up your existing eTAX account with your MyGovHK account;
Housing Authority e-Services for Public Rental Housing Applications / Tenants;
e-GDN Enquiry, which provides e-billing service for registered users to receive General Demand Notes online;
Water Supplies Department Electronic Services;
SFAA E-link from the Student Financial Assistance Agency.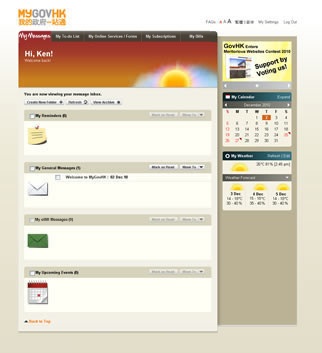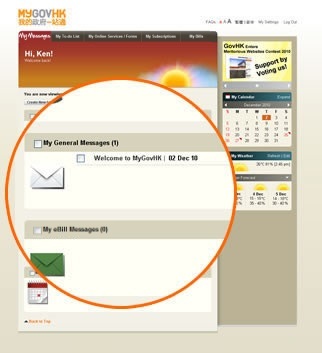 My Messages allows you to view messages sent from different government departments regarding their online services.
You can also receive the messages via your email, like
outbound travel information; and
notifications of demand for rates and Government rent.
To use this function, please go to My Settings and check "I agree to receive email messages about government services and information" .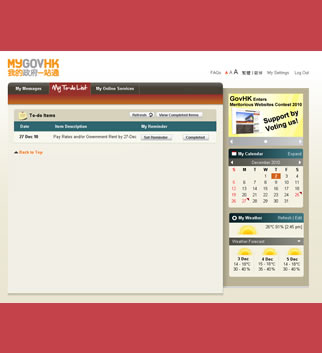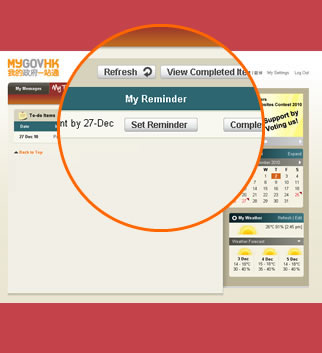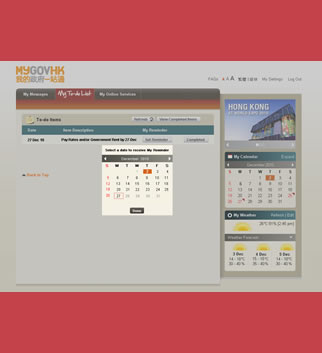 My To-do List allows you to view the to-do items related to government services. You can set a reminder for a to-do item and it will be sent to your My Messages inbox.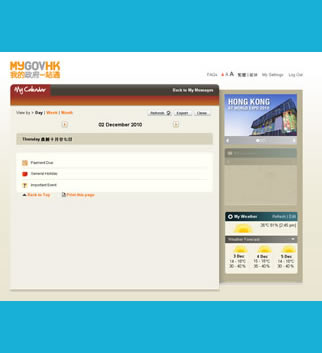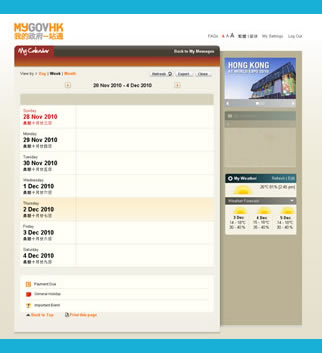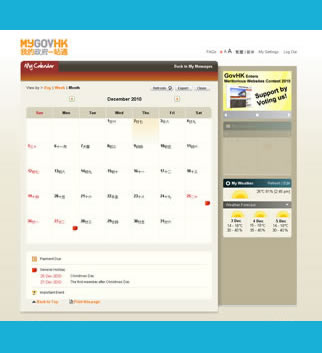 My Calendar allows you to view your to-do items and system defined events (e.g. general holidays and important government events) in a calendar.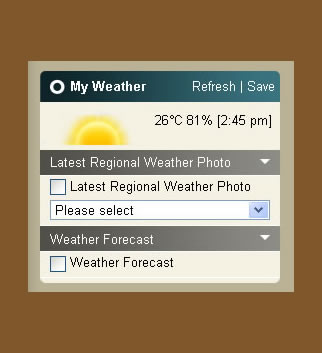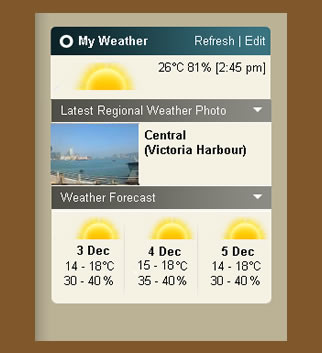 My Weather allows you to view the current weather, latest weather photos of your chosen area and weather forecast provided by the Hong Kong Observatory.
Last revision date: April 2013