Partnership with Trade & Industry
Everyone can play a part in protecting the environment. That's why the Environmental Protection Department (EPD) has formed partnerships with various industries and sectors to advance environmental awareness and protection in Hong Kong. Here you can learn about what these partnerships are and the activities organised.
The Value of Partnerships in Protecting the Environment
The partnerships help trade and industry groups to air their concerns about environmental protection, and allow the EPD to communicate directly with them about environmental protection regulations. The partnerships function by:
Maintaining extensive contacts with trade associations and related stakeholders (including consultants, contractors and professional institutions).
Exchanging views with the groups concerned on good practices applicable to environmental compliance.
Joint pilot trials of new pollution control measures and related technology.
Providing awareness-building sessions and practical advice and guidelines for industry groups.
Current Partnerships
The EPD has partnerships with five industries and sectors to address various environmental protection issues.
Construction Industry
Construction activities generate a large amount of waste and various forms of pollution. The partnership with the construction industry aims to both enhance awareness of environmental protection within the industry and to help contractors comply with environmental protection legislation. This is achieved through the provision of various training and publicity materials, training courses and information websites on green construction practices.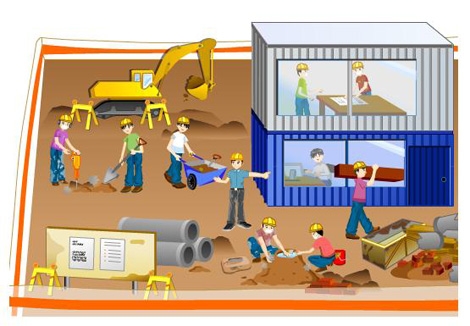 Green Construction
Transportation Industry
Noise and air pollution are concerns particularly related to the transportation industry. To address such difficult issues and ensure that the industry players can stay in business, the EPD is working with operators on:
Transport noise
Vehicle tyre disposal
The recovery of waste from the airport and public transport venues
Pollution from vehicle repair workshops
Fumes from petrol stations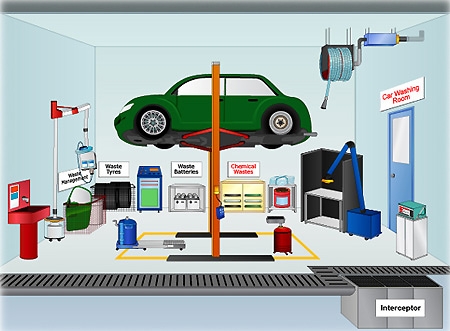 Green Garage
Housing and Property Management Sector
The partnership with the housing and property management sector is addressing issues such as:
Domestic renovation work
Drainage connection
Removing unauthorised building works
Reducing domestic waste on housing estates
This is of particular importance to everyone in Hong Kong, because it affects us all where we live – at home.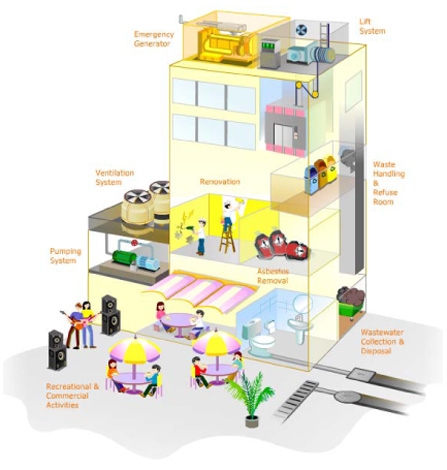 Green Property Management
Food and Restaurant Sector
The partnership with the food and restaurant sector is very significant because cooking fumes, odours and smoke from restaurants can all cause environmental nuisances. The EPD has been working with the sector to improve the environmental performance and working conditions of restaurants and other food service businesses, reduce costs and enhance the sector's image.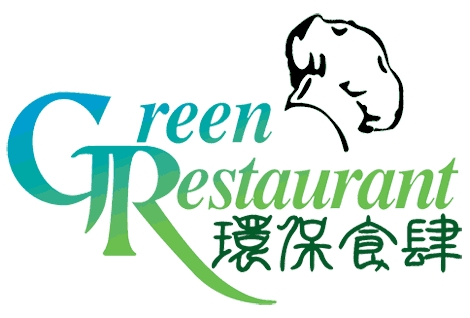 Green Restaurant
Healthcare Sector
The proper management of clinical waste can safeguard public health. With this in mind, the EPD has been working with hospitals and other healthcare institutions to promote:
The separation of clinical waste from other kinds of waste.
The proper labelling, packaging, storage and collection of clinical waste by qualified waste collectors.
The environmentally safe disposal of all healthcare waste.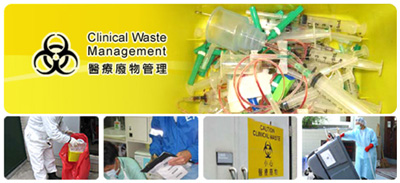 Last review date: June 2017