Combating Vehicle Smoke & Exhaust Gas
Vehicle emissions are major source of pollution at the street level in Hong Kong. Here you can find out more about them, the government's efforts in reducing their emissions and simple things you can do to help.
Street-Level Pollution
Vehicle pollution is a significant problem in urban areas. Of particular concern are emissions from diesel commercial vehicles including trucks, buses and public light buses, which produce large amounts of particulates and nitrogen oxides. A crowded urban environment with busy road traffic like Hong Kong, can trap pollutants at street level. This can increase the ambient temperature and have health implications. What the Government is doing about this now will mean that you have a healthier future.
Promotion of Electric Vehicles in Hong Kong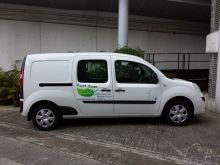 Electric vehicles (EVs) have no tailpipe emissions.  Replacing conventional vehicles with EVs can help improve roadside air quality and reduce greenhouse gas emissions.  A wider use of EVs also contributes to the development of environmental industries.
The Finance Secretary chairs a Steering Committee on the Promotion of EVs with members drawn from various sectors to recommend a strategy complementary with specific measures to promote the use of electric vehicles in Hong Kong, having regard to the resulting energy efficiency, environmental benefits and the creation of business opportunities.
More on Promotion of Electric Vehicles
A Comprehensive Vehicle Emission Control Programme
In 2000, the Environmental Protection Department introduced a comprehensive programme to reduce vehicle emissions. The main initiatives included:
More stringent fuel and vehicle emission standards.
Increased vehicle emission inspections and enhanced enforcement against highly polluting vehicles.
Encouragement to adopt cleaner alternatives to diesel vehicles, such as the use of liquefied petroleum gas for taxis and light buses.
Installation of old diesel vehicles with devices that, reduce emissions such as particulate traps or catalytic converters.
Promotion of better vehicle maintenance and eco-driving habits.
Since the implementation of the measures, the roadside concentrations of the major air pollutant emissions from vehicles had been reduced and the number of smoky vehicles has dropped by nearly 80%.
More on street-level air pollution control
Phasing Out Pre-Euro IV Diesel Commercial Vehicles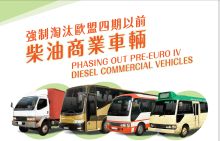 To improve roadside air quality and better protect public health, the Environmental Protection Department adopted an incentive-cum-regulatory approach to progressively phase out by the end of 2019 some 82,000 pre-Euro IV diesel commercial vehicles including goods vehicles, light buses and non-franchised buses. An ex-gratia payment scheme was launched on 1 March 2014 to assist the affected vehicle owners. In addition, diesel commercial vehicles registered from 1 February 2014 will have a service life limit of 15 years.  For enquiries, please call 2651 1100.
More on phasing out pre-Euro IV diesel commercial vehicles and the ex-gratia payment scheme
Tax Incentives for Environment-friendly Commercial Vehicles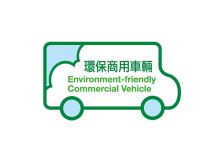 To encourage the use of environment-friendly commercial vehicles, which have lower emissions, starting from 1 April 2008, reduction in the First Registration Tax has been offering to buyers of newly registered environment-friendly commercial vehicles. For enquiries about the environment-friendly commercial vehicle models and details of the scheme, please contact Environmental Protection Department, Mobile Source Group at 2594 6392. Matters related to the First Registration Tax should be addressed to Transport Department, Licensing Section at 2804 2600. The Environmental Protection Department's website also contains further information on how the incentives work and how you can apply for them.
More on the tax incentives
Encouraging Trial of Green and Low-carbon Transport Technologies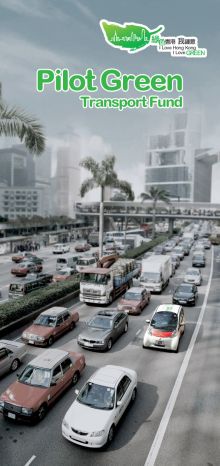 To encourage the transport sector to test out green and innovative technologies, the Government has set up a $300 million Pilot Green Transport Fund for application by the public transport trade and goods vehicle owners starting from 30 March 2011.  In general, the green and innovative technologies supported under the Fund can be a new vehicle type, equipment or machinery related to transport activities, or a new retrofit system resulting in substantially better emission performance compared with the existing model.  The Fund will subsidize the capital cost of the hardware (including installation cost if applicable) of the green and innovative technology product and its support system (such as charging or refilling facilities) proposed for trial.  For vehicles, the subsidy level is the price premium between the alternative-fueled vehicle and the conventional vehicle or 50% of the cost of the alternative-fueled vehicle, whichever is higher; and 50% of the setting up cost of the related support facilities.  For after-treatment emission reduction or fuel saving devices to be installed on conventional vehicles or ferries, the subsidy level is 75% of the product and its installation costs.  A transport operator may apply for the Fund to try out different green innovative technology products (e.g. hybrid vehicles and electric vehicles) subject to a maximum of $9 million subsidy for each application and $12 million in total for all its applications.
More on the Pilot Green Transport Fund
For enquiries about the Fund, please contact 2824 0022.
Smoky Vehicle Control Programme and Spotter Training
To ensure that heavily polluting vehicles can be quickly identified for remedial action, the Environmental Protection Department has introduced the Smoky Vehicle Control Programme. Trained accredited spotters will report vehicles that emit excessive smoke. Based on the information provided, the Department will require the vehicle to undergo a smoke test at a designated vehicle emission testing centre within a prescribed period.  Failing to do so, or repeated failures in the test will result in cancellation of the vehicle owner's licence.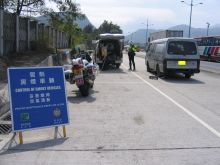 More on the Smoky Vehicle Control Programme
The Statutory Ban against Idling of Motor Vehicle Engines
Allowing idling vehicles to run their engines causes air pollution, heat and noise nuisances and wastes fuel, thereby contributing to global climate change. To tackle these environmental problems, the Government has enacted the Motor Vehicle Idling (Fixed Penalty) Ordinance (Cap.611). With effect from 15 December 2011, a driver is prohibited from idling the engine of a vehicle for more than 3 minutes in any 60 minutes period. A traffic warden or environmental protection inspector may issue a fixed penalty notice of $320 to a driver who contravenes the prohibition.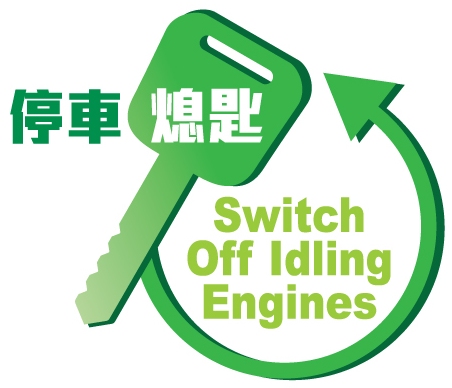 More on the idling prohibition
What You Can Do
There are a few simple things that you can do to help reduce street-level air pollution. The easiest is to reduce your dependence on private cars, taking public transport as far as possible. If you do have to drive yourself, remember that a well-tuned car pollutes less, and that you do not need to leave the engine running when you are waiting to pick up someone else. In just a few small steps you can take long strides towards reducing pollution.
Greener transportation
Last revision date: November 2015