Mobile Network Coverage in Country Parks
Mobile network coverage is generally very good in Hong Kong, but due to hilly terrain and remoteness, there are some blind spots in country parks. Here you can learn about where coverage might be limited, and how to obtain more information before visiting a country park.
The Limits of Coverage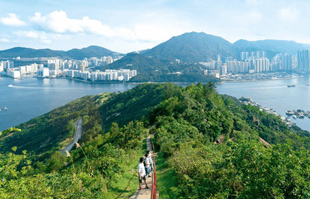 What makes Hong Kong's country parks spectacular – the soaring, steep mountain ranges – can also create blind spots in mobile network coverage. When thinking about visiting a country park, you should be aware of the areas in which mobile phone network coverage is particularly weak. These include:
Southwestern Lantau
The central part of Tai Lam Country Park
Luk Wu and Sai Wan in Sai Kung East Country Park
The northeastern part of Tung Ping Chau
If you are planning to hike in or visit these areas, you should check for pay phone and emergency helpline locations. If you are unsure about the mobile phone network coverage in an area you will visit, please contact your mobile network provider.
Digital Maps of Hiking Trails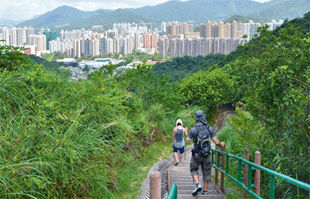 The Office of the Communications Authority has conducted a survey of mobile network coverage along popular hiking trails. A series of digital maps are available to indicate mobile network coverage at various locations. Also highlighted are public pay phones and free emergency helplines in case you cannot use your mobile phone.
Digital maps with mobile network coverage
Information from Mobile Network Providers
You can learn more about mobile network coverage from the websites of individual service providers. Just keep in mind that conditions change from time to time, and from place to place, so the information is only meant to be for general reference. Below are links to coverage maps available from selected service providers.
With this information you can enjoy your hiking and be a step closer to staying in touch.
Last review date: May 2019