Points to Note for Internet Social Networking
While online social networking allows you to interact with people and obtain information worldwide, it also opens you up to various dangers such as privacy threats, cyber-bullying and pornographic traps. Beware of the risks involved and take safety precautions.
Beware of the Risks
When you interact with external websites or communicate with friends and strangers on social networking websites such as Facebook, Instagram, Weibo and Twitter, you can be exposed to the following threats:
Privacy leakage: By posting personal information (e.g. telephone number, email and residential addresses, identity card number) on the Internet, your private data may be stolen and used by malicious people. You might be more vulnerable to e-stalking or "human flesh search" too.
Malicious content or code: Attackers may create customised applications that appear to be harmless but contain malicious content or code, which will infect your computer.
Online grooming & cyber-bullying: Strangers may try to befriend you and gain your trust through social media in preparation for abuse. On the other hand, someone you know may spread rumours or aggressive messages in order to embarrass or hurt you.
Personal dangers: Mindless encounters with complete strangers, whom you know online, can subject you to criminal intimidation, physical and sexual assault, rape, robbery, etc.
Possible legal liabilities: You may be infringing copyrights, publishing illegal contents or intruding someone's privacy unknowingly.
More on Risks Involved in Online Social Networking
Good Practices for Safe Social Networking
What You Should Remember
Customise your privacy settings on the websites so as to restrict access to only authorised people.
Do not post personal information that might be used by other sites such as credit card or bank sites to verify your identity.
Install anti-virus and anti-malware software, enable real-time protection and keep the virus signature files up-to-date.
Do not set your Instant Messaging account to automatically accept file transfers.
Block or ignore people that you do not know or trust.
When you blog or post anything on your profile, make sure you are comfortable with others seeing it, and it will not be used against you.
Do not reveal too much in your online chat or rely on a person's photograph or online persona. Be wary of meeting online acquaintances in person.
If you must meet up, make sure it is in a public place and take along at least one reliable person with you.
Be aware that you may be held responsible for any inappropriate content you post.
Respect others' content and be aware that if you post the same content, you might be breaching copyright laws.
How to Protect Your Privacy
How to Guard Yourself against Cyber-bullying
Police Advice to Youngsters on Social Networking Online
Privacy Commissioner's Advice on Youth Online Privacy
Tips for Parents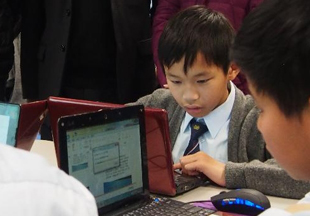 If you find your children addicted to the Internet or you do not know what they are up to online, cutting off their Internet use is the last thing you should do. Here are some tips on parenting the Net generation.
To keep your children from being too obsessed with the Internet, work out with them a reasonable timetable for online activities.
If you find your children browsing pornographic websites, inspire them to think critically so that they will not be influenced by unhealthy contents.
If you discover your children are being cyber-bullied, encourage them to seek help, contact your children's school and consider reporting to the police.
Check your children's browsing history only if problems persist and become worrying. It would be best if you could explain what worries you.
Remind them of copyright if you suspect your children are downloading unauthorised materials from the Internet.
Dos and Don'ts for Parents
Last revision date: May 2020