Government's IT Strategy & Initiatives
The Government is intent on harnessing the full potential of information technology (IT) to benefit the community and enhance Hong Kong's position as a leading digital city. The following paragraphs provide you with an overview of the Government's strategy and initiatives in promoting the adoption of IT in both the public and the private sectors, and how you could profit from the effort. Details of the progress can be found at relevant Legislative Council Papers.
The government IT infrastructure has been built up by connecting all bureaux and departments together via the core Government Backbone Network, aiming to foster the use of common applications and services, including the Government Communication Network, the Central Cyber Government Office and central Internet services that incorporates major enhancements in design to improve government services to the public. To facilitate the implementation of joined-up e-Government services, the Government have promulgated methodologies, standards and guidelines aiming to increase productivity and enhance quality of products and services.
Following are a number of key e-Government initiatives, among others, that could benefit you, your family and / or your business:
GovHK – the One-stop Government Portal
To facilitate public access to online government information and services, the Government launched a one-stop portal, GovHK, in September 2006. The portal is developed and continuously enhanced to meet citizens' needs, offering quicker and more convenient access to a comprehensive range of government information and services frequently sought by residents, businesses and non-residents.
Commonly Used Government Online Services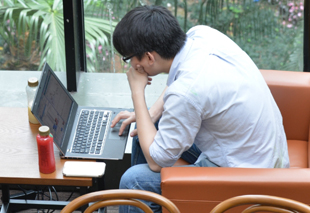 A number of online government services offer you the convenience of creating your personal profile, specifying your personal preferences, requesting periodic email updates on topics of interest and much more.
Last revision date: September 2022